We were one of the first companies in Italy to adopt soft mould filling technology for lipstick. We boast many years of experience in silicone mould casting technology: it is currently the best innovation on the market, offering many advantages over traditional metal moulds, especially with regard to the quality of the finished product.
In addition to perfection of the stick and the possibility to create any shape and logo desired by the customer, soft mould filling technology does not require siliconising and flaming stages, saving time, costs and resources.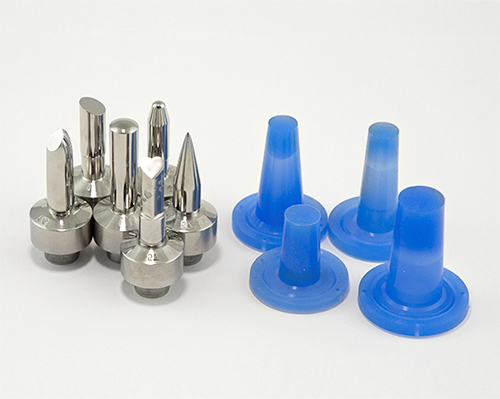 We provide customers with comprehensive support from initial design through to final testing. Our technicians are available for routine or special maintenance of the systems and also provide remote assistance. We provide training for the staff who will operate the machines, development of the formulas for the desired system, as well as the ability to ask us for advice when customising products.
In addition to the supply of spare parts, which are dispatched within 24 hours of receipt of the order, we supply all equipment for the entire life of the systems and can offer our customers any updates or upgrades of the machines.