We design and build innovative, technologically advanced machines for the cosmetics industry. Since 2005, when Giuseppe Del Piccolo decided to start the business, we have been part of the Lombardy cosmetics development area, which alone produces over half of the make-up used worldwide. We have been a leader in lipstick and lip balm moulding solutions for several years and have now also developed machines for cosmetic powders and pencils, designing solutions that are suitable not only for large-scale industrial production, but also for small laboratories.

The experience and expertise that we have gained over the years has enabled us to cross national borders and operate in major international markets. We have always been looking for new technologies to experiment with, constantly investing in the development of new solutions.
We were one of the first companies in Italy to adopt soft mould technology for lipstick production. This solution made it possible to significantly increase the quality of the finished product, saving customers time and production costs. Our challenge has been to increasingly automate the process: from making the silicone moulds to dosing, cooling and demoulding.
Over the years, we have designed and built increasingly innovative and versatile machines for moulding lipstick paste in silicone moulds, becoming one of the leading companies in this field.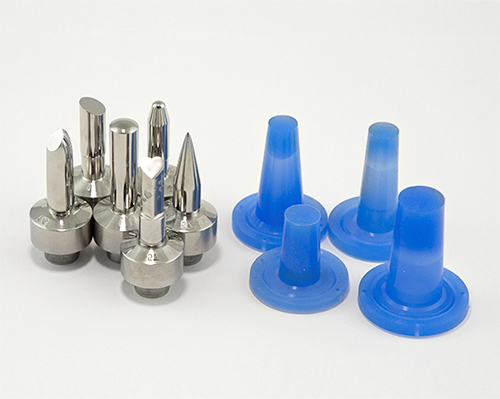 Thanks to the founder's many years of extensive experience, we can meet our customers' requirements, guaranteeing maximum transparency and support in purchasing and after-sales.

Research and development of new technologies is essential for us to make our machines more versatile, efficient and user-friendly. Over the years we have worked to ensure that our solutions are exclusive, guaranteed by our own patents and in-depth knowledge of the ever-changing cosmetics market.